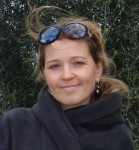 Irina Yakimenko
School Principal, Event Organiser, Stage Director, and Teacher.
PhD in Economics, specialising in Economics and Finance.
I wrote a book "Basics of the money world, or I want to be an Investor!" which was published in Russia, and have publications in scientific journals. For some time, I wrote a column in the magazine The Main City (the City of Khabarovsk), sometimes I write for newspapers and magazines.
I worked in major financial and credit organisations for over 10 years, including 4 years in managerial positions. I completed a professional development course in Management in Government Institutions at the Academy of National Economy under the President of the Russian Federation in 2009.